Introduction
Our team has a wide range of multi-media experience, quickly turning around creative artwork to meet even the most specific of briefs. Devising branding and promotional campaigns from scratch or developing existing ideas and branding you already have
Logo Designs
Corporate Identities
Magazines
Brochures
Flyers
Posters
Stationery
Web Sites
E-Flyers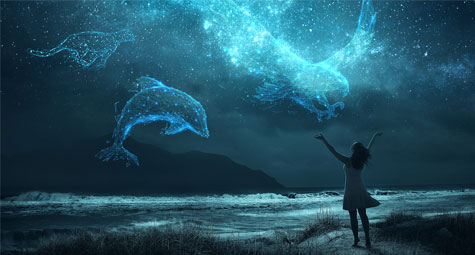 In a world saturated with advertising it is vital that your design not only effectively communicates your message but does so better than everything else out there.
How it works
Our graphic designers are well aware of the need to complete your designs quickly and can turn round most designs in three working days, (depending on size and complexity). Once you are ready to order a design, please send us a complete design brief, and the process will run as follows:
We will contact you with any questions and confirm the schedule.
We will produce the initial concept, liaising with you as nessesary.
If the concept is as you envisaged, we will prepare the initial proof.
Once you have checked it, you need to let us have any feedback.
If necessary, we will carry out any corrections and prepare a final proof.
When you are completely satisfied, you need to send a written sign off.
With a written sign off we will proceed with printing and delivery of products.
Please note, that we might use the artwork created for you in our portfolio and social media.
Please note: We cannot print any products without written sign off from the client. Failure to supply all the amends at the same time may result in extra charges.
How to order
Simply click here to send your brief to the studio. Or if you'd prefer to talk to a representative, please call the office on 0117 953 6363. Don't forget to include as much information as possible, including size, colours, number of pages, any logos or pictures, special fonts, special requirements, quantity required etc.
Payment
Unless you have a pre-arranged credit facility, all orders must be paid in full before work can commence. We accept cash, cheques, bank transfers and all major credit & debit cards. Please note all cheques must have cleared before we can proceed.
Design Prices
In the following tables you will find graphic design prices for our most popular products, although it is by no means the only design we do. For a bespoke quote, please click here to email the design studio or phone the office on 0117 953 6363.
Printed products
| | |
| --- | --- |
| Design for | Estimated price (contact us for details) |
| Credit Card (Double Sided) | £70 |
| A6 Flyer (Double Sided) | £100 |
| A5 Flyer (Double Sided) | £130 |
| A4 Flyer (Double Sided) | £170 |
| A4 / A3 Poster (Single Sided) | £95 |
| A1 Poster (Single Sided) | £120 |
| Simple, text based Poster (Single Sided) | £45 |
| Flyposter (Single Sided) | £35 |
| Security Ticket | £25 |
Other Design
| | |
| --- | --- |
| Design | Price (contact us for details) |
| Logo Design and Brand Identity | Quote available on request |
| Stationery Design | Quote available on request |
| Digital Design (inc. Websites, E-Flyers) | £60 per hour |
| Other Design Work | £40 per hour |
| Reprographics Work | £35 |